Madrid Law Firm, A Professional Law Corporation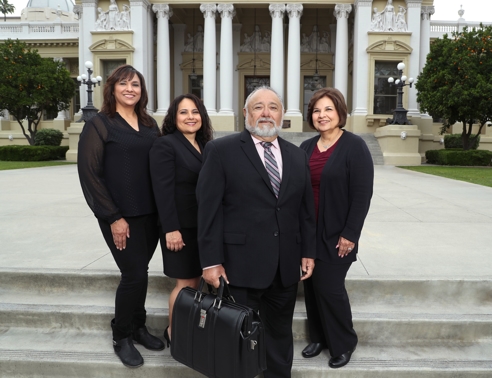 Over 60 Years of Combined Experience
The Madrid Law Firm is a father-daughter criminal defense and civil litigation team dedicated to providing high-quality and effective legal representation to our clients. Our lawyers have combined criminal defense and civil jury trial knowledge and experience, which is a unique and effective asset in presenting your side of your case to a jury and dealing with any opponent.
In criminal matters, we handle both state and federal cases in all courts, whether felonies or misdemeanors. We provide effective DUI representation including defending your driving privilege and license before the DMV.
We handle personal injury and wrongful death matters whether caused by pedestrian/auto/motorcycle accidents, use of a defective machine or product, or any personal injury or death caused at the hands of another. The Madrid Law Firm also handles police misconduct cases involving the use of excessive force, wrongful arrest or police dog bites.
We, at the Madrid Law Firm, understand that any legal matter can be a life-altering, stressful and emotional experience. We have the experience and ability to protect and advance our clients' interests and to right a wrong whenever or wherever necessary. We will do whatever is necessary to ensure that we reach the best possible outcome for each of our clients whether we negotiate a favorable settlement or proceed to trial. We will do whatever is necessary!!
If you are facing criminal charges or seek representation in a personal injury or wrongful death matter, do not hesitate to contact the Madrid Law Firm who have handled thousands of cases and put 60 years of combined experience on your side.